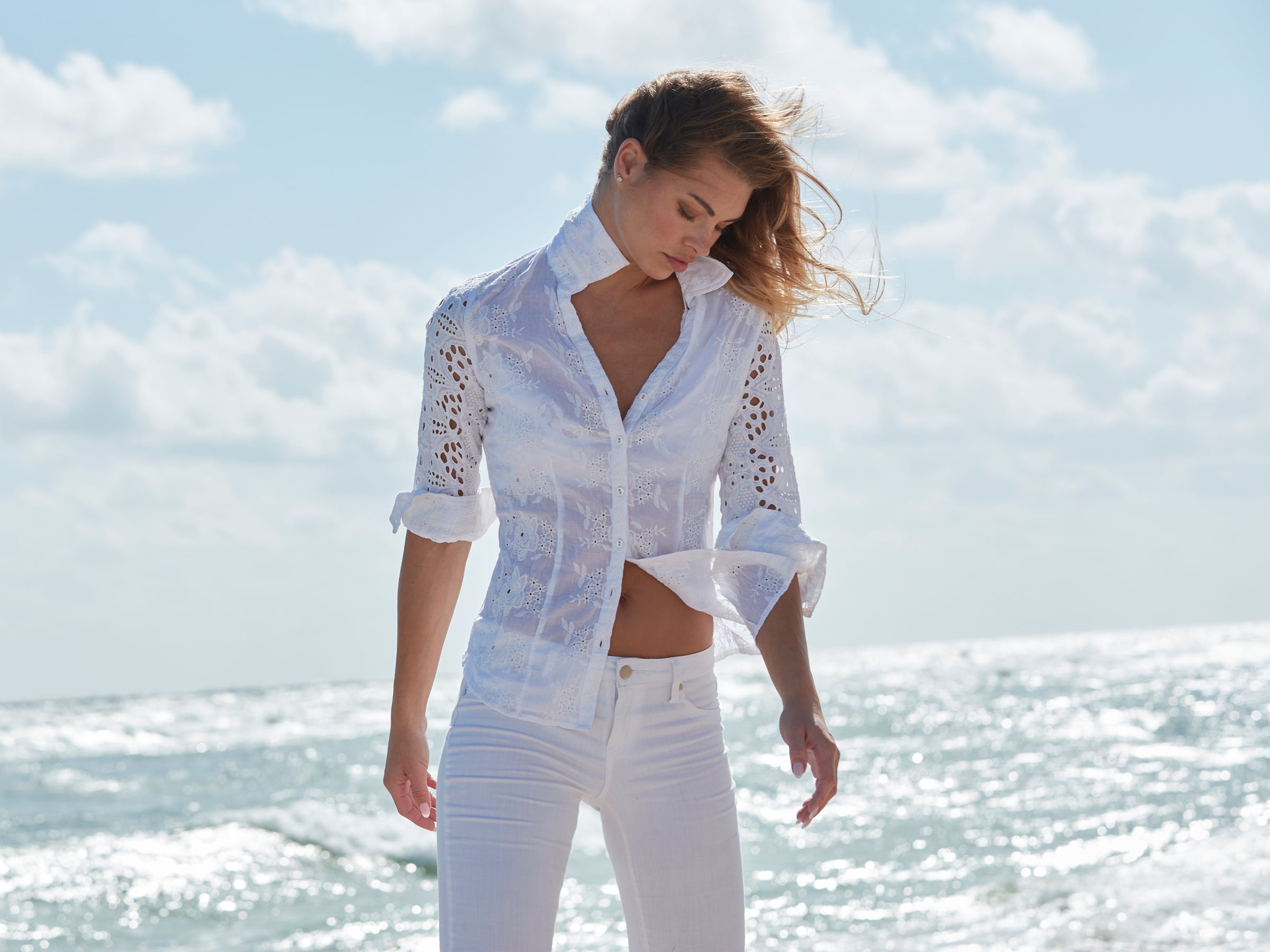 In Love with Greece
Very few destinations can compare to the beauty and history of Greece. From the country's ancient historical treasures to its blissful beaches, it is one of our favorite places to visit. Have you seen the gorgeous Greece-inspired images on our Instagram account? It's like Cino's elegant clothing line and the dazzling Mediterranean landscape were meant to be together. 
Culture Meets Nature
Acropolis
Rich in ancient history and natural beauty, Greece offers a transcending experience like no other. Acropolis, the heart of modern Athens showcases three magnificent temples – including the Parthenon – which date back to 5th century BC. Delphi, another historical wonder, sits at the lower slopes of Mount Parnassus. These ancient ruins feature a theater, a stadium and numerous temples where people made their pilgrimage to worship the god Apollo as long ago as the 8th century BC.  
Greek Islands
Walking through these architectural masterpieces is awe-inspiring, just like spending time in the coastal areas feels like paradise. The soft pink-sand shoreline of Elafonissi, the emerald waters of Corfu Island and the chic boutique hotels of Mykonos… can cure any wanderlust. 
Santorini and Crete
Santorini, the most dramatic of the Greek isles features some of the Cycladic whitewashed architecture we've featured on our Instagram posts. The picturesque city sits atop a high cliff overlooking the deep blue sea. Also featured in some of our posts are the sun-drenched shores of Mediterranean beaches. Crete holds some of the most popular ones in Greece. Crystal clear waters, endless ocean views and lush landscapes make us fall in love with the sea. 
When to Go
Greece is mostly sunny throughout the year, although it can get cool in the northern part of the country in the winter. Of course, you can visit any time of the year, but keep in mind that hotels and restaurants close down in the winter months. This year, they are opening earlier – in March instead of May. 
The milder temperature of April through May could be the ideal time for outdoor tours of historical sites. But if you want to swim or sunbathe on one of Greece's beautiful beaches, you might want to set your trip between June and August. 
What to Wear in Cooler Months
Springtime (March – May) Temperatures range from 60s in March and April to high 70s in May. Pack pants, light layers, long-sleeve shirts, a sweater for cooler nights and comfortable shoes if you'll be visiting museums and historical sites. Cino's Mariposa White Button-Down Shirt with Crinkle voile fabric would be perfect. The top will match with anything and everything. You can wear it from morning until night walking for hours, on and off the tour bus, and the wrinkle-free material will still look fresh.  
What to wear in Warm Weather
Summer (June – September). Here's the beach weather. With weather averaging high 80s to low 90s, the warmer months will make you enjoy the cooling factor of the sea. Other than your bathing suit, you'll just need a few pieces. You can pack light for this trip because your favorite Cino top can work as your clothing staple for multiple days. During the day, roll up the sleeves for a casual beach look. Pair it with white cropped pants or linen shorts. When you head out to the water, an unbuttoned Cino shirt becomes a classy cover up. The naturally crinkled fabric washes easily in your hotel sink and will be dry by morning. No ironing needed.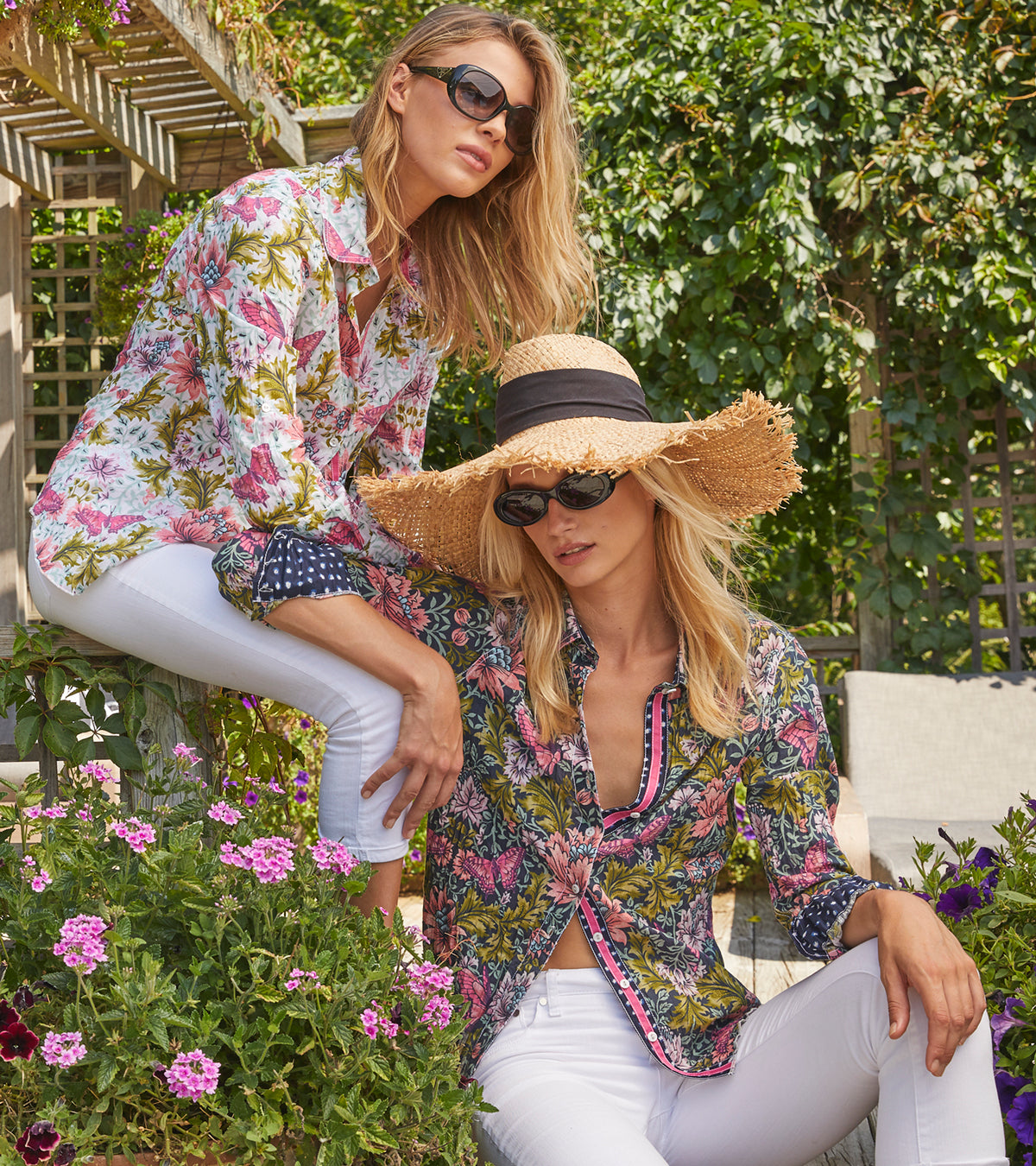 BARCELONA INDIGO BUTTON DOWN SHIRT
Perfect for travel and everyday use, our shirts are made from form flattering signature "crinkled" fabric and offered in an array of bold colors that allow each of our customers to look and feel un...
Read more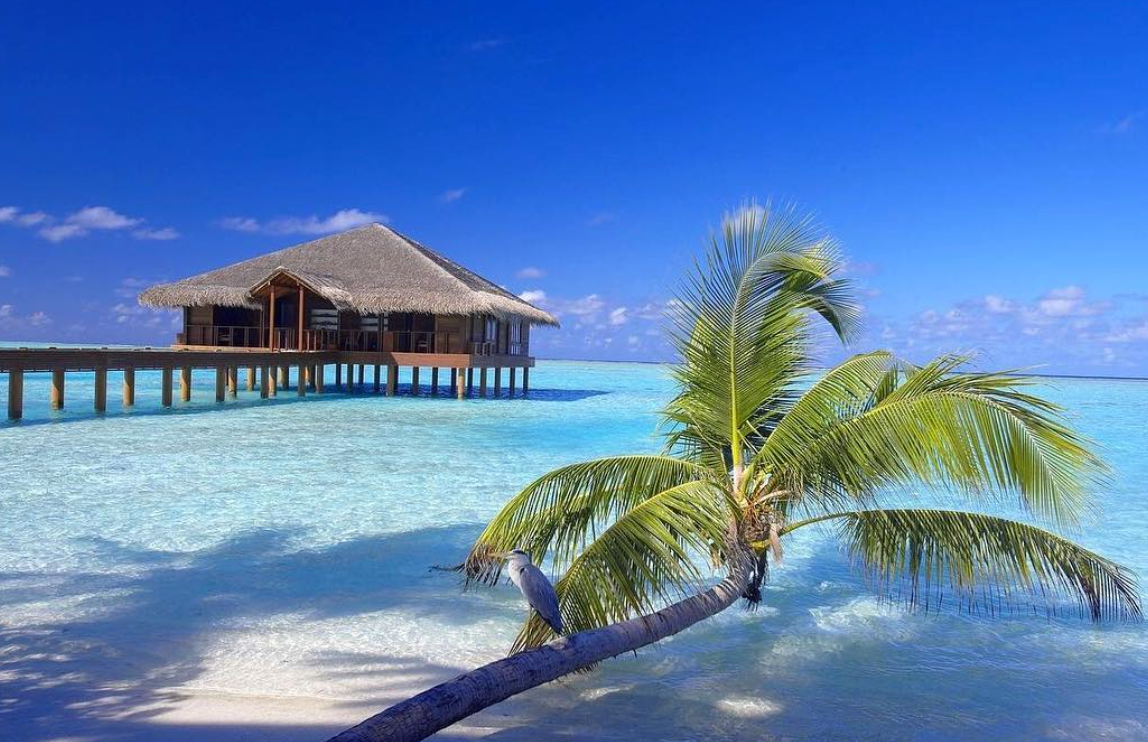 Island Time on our Minds As we come into spring break season – and even summertime – just around the corner, we can't help but slip into a vacation state of mind here at Cino. Have you noticed ...
Read more